Global Transformation towards Sustainability -Transdisciplinary Peer Learning between Africa, Europe and Rising Powers for the 2030 Agenda-
Event Type
Alumni Spring School (cancelled)
Location/Date
Bonn, 18.03.2020 until 27.03.2020
Organiser

The German Development Institute / Deutsches Institut für Entwicklungspolitik (DIE), University of Bonn, Bonn Alliance for Sustainability Research
The German Development Institute / Deutsches Institut für Entwicklungspolitik (DIE) and the University of Bonn are partners in the Bonn Alliance for Sustainability Research. In a joint Spring School we invite African Germany-Alumni from any field of study and Alumni of the Managing Global Governance (MGG) Academy of the DIE to come to Bonn, Germany in March 2020.
Against the background of the Agenda 2030 for Sustainable Development, the Spring School aims at fostering partnerships and networks by overcoming regional and disciplinary borders. Knowledge transfer among participants from developing and emerging powers at the science-policy-interface is a main part of this concept. All sessions will be held in English. For further information on the programme please follow this link.
Hinweis / Please note

Während unserer Veranstaltungen werden z.T. Foto- und/oder Filmaufnahmen gemacht, die für Zwecke der Veranstaltungsberichterstattung und allgemeinen Öffentlichkeitsarbeit in verschiedenen Medien veröffentlicht werden. Sie haben jederzeit das Recht, die Foto- oder Videograf*innen darauf hinzuweisen, dass Sie nicht aufgenommen werden möchten.

During our events photos and/or videos may be taken which may be published in various media for the purposes of documentation and PR activities. You have the right at any time to point out to the photographer or videographer that you do not want to be photographed or filmed.
Date
18.03.2020 until 27.03.2020
Location

Bonn, Germany
-- Cancelled --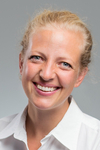 Johanna Vogel
E-mail Johanna.Vogel@idos-research.de
Telefon +49 (0)228 94927-263
Fax +49 (0)228 94927-130
Anna Schwachula
E-mail anna.schwachula@idos-research.de
Telefon +49 (0)228 94927-152
Fax +49 (0)228 94927-130
Impressions of Alumni Spring School 2019