Global green transformation: The EU's perspective and global expectations
Event Type
Virtual MGG Conference
Location/Date
Online, 29.11.2021
Organiser

German Development Institute / Deutsches Institut für Entwicklungspolitik (DIE), Finnish Institute for International Affairs (FIIA), and Konrad Adenauer Foundation (KAS)
When the EU published the European Green Deal with the beginning of the von der Leyen Commission in 2019, it aspired to make Europe the first climate-neutral continent by 2050. Over the past years and in light of the Covid-19 pandemic the Green Deal has become a central strategy within the EU for economic recovery as well as sustainable economic growth. However, in order to achieve globally effective policy shifts to a substantial and viable green transformation, the inclusion of structurally important policy actors is crucial. They include key economic actors, and major CO2 emitters, such as China, India, the EU and the US, but also countries with major CO2 storage capacities, such as Brazil, Indonesia and Russia – as well as role models for industrialisation and modernisation within the "Global South" like South Africa or Mexico.
The conference brought together scholars and practitioners from Brazil, China, India, Indonesia, Mexico, South African and Russia and the EU to engage in discussions in view of carbon neutrality agendas worldwide and the global dimension of the EU Green Deal. The conference was a continuation of an exchange last year and a paper series with perspectives from these countries on the EU Green Deal, which can be found here: https://www.kas.de/en/web/mned-bruessel/european-green-deal.
The participants discussed the climate leadership ambitions of the EU as well as the role of multilateral forums and international organisations with relevance for the Green Deal.
The conference was designed as an online event and is jointly organised by the 'Managing Global Governance' (MGG) programme of the German Development Institute / Deutsches Institut für Entwicklungspolitik (DIE) in cooperation with the Finnish Institute for International Affairs (FIIA) and the Konrad Adenauer Foundation (KAS).
Hinweis / Please note

Während unserer Veranstaltungen werden z.T. Foto- und/oder Filmaufnahmen gemacht, die für Zwecke der Veranstaltungsberichterstattung und allgemeinen Öffentlichkeitsarbeit in verschiedenen Medien veröffentlicht werden. Sie haben jederzeit das Recht, die Foto- oder Videograf*innen darauf hinzuweisen, dass Sie nicht aufgenommen werden möchten.

During our events photos and/or videos may be taken which may be published in various media for the purposes of documentation and PR activities. You have the right at any time to point out to the photographer or videographer that you do not want to be photographed or filmed.
Date
29.11.2021
Location

Online
Sven Grimm
E-mail: Sven.Grimm@idos-research.de
Phone +49 (0)228 94927-201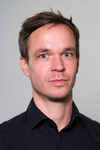 E-mail wulf.reiners@idos-research.de
Phone +49 (0)228 94927-276