MGG Internal Meeting – VSS on Crossroads
Event Type
MGG Meeting
Location/Date
Leuven Centre for Global Governance Studies – House De Dorlodot – Ch. Deberiotstraat 34, Leuven, Belgium, 25.10.2022 until 26.10.2022
Organiser

Managing Global Governance (MGG) Network, German Institute of Development and Sustainability (IDOS)
The workshop took place to bring together network members of the German Institute of Development and Sustainability's (IDOS) 'Managing Global Governance' (MGG) programme. Since 2015, the collaboration between scholars and practitioners has led to the establishment of national platforms or contact groups on voluntary or private sustainability standards in Brazil, China, India, Indonesia, Mexico and South Africa. In addition, the network has collaborated with the United Nations Forum on Sustainability Standards (UNFSS) through joint publications and conferences.
The workshop constituted the first opportunity to connect network members in person since the outbreak of the Covid-19 pandemic. Its main objective was to develop concrete steps for further collaboration after the achievement of the goal of establishing national platforms and contact groups in the above-mentioned countries. In light of the closing of the BMZ-funding for the network's activities, network members were looking for alternative channels to continue collaboration.
Hinweis / Please note

Während unserer Veranstaltungen werden z.T. Foto- und/oder Filmaufnahmen gemacht, die für Zwecke der Veranstaltungsberichterstattung und allgemeinen Öffentlichkeitsarbeit in verschiedenen Medien veröffentlicht werden. Sie haben jederzeit das Recht, die Foto- oder Videograf*innen darauf hinzuweisen, dass Sie nicht aufgenommen werden möchten.

During our events photos and/or videos may be taken which may be published in various media for the purposes of documentation and PR activities. You have the right at any time to point out to the photographer or videographer that you do not want to be photographed or filmed.
Date
25.10.2022 until 26.10.2022
Location

Leuven Centre for Global Governance Studies – House De Dorlodot – Ch. Deberiotstraat 34, Leuven, Belgium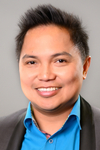 Researcher at "Environmental Governance"
E-mail Ariel.Hernandez@idos-research.de
Phone +49 (0)228 94927-225