Deutsch-Französische Afrikapolitik nach der Zeitenwende
Event Type
Konferenz
Location/Date
Berlin, 01.12.2022
Organiser

Friedrich-Ebert-Stiftung, Institut Français des Relations Internationales, German Institute of Development and Sustainability (IDOS)
Die Veranstaltung "Deutsch-Französische Afrikapolitik nach der Zeitenwende" ermöglichte einen Austausch über gemeinsame Kooperationen, Perspektiven und Initiativen in dem afrikanischen Kontinent. Diese baut auf einer langjährigen Kooperation zwischen der Friedrich-Ebert-Stiftung, dem Institut Français des Relations Internationales und dem German Institute of Development and Sustainability (IDOS) auf. In drei Panels wurden mit Politiker*innen, Wissenschaftler*innen sowie Ressortvertreter*innen aus Frankreich und Deutschland die folgenden Themen diskutiert:
Sicherheit in der Sahelregion
Afrikapolitik in einer neuen multipolaren Weltordnung
Global Gateway und Afrika
Hinweis / Please note

Während unserer Veranstaltungen werden z.T. Foto- und/oder Filmaufnahmen gemacht, die für Zwecke der Veranstaltungsberichterstattung und allgemeinen Öffentlichkeitsarbeit in verschiedenen Medien veröffentlicht werden. Sie haben jederzeit das Recht, die Foto- oder Videograf*innen darauf hinzuweisen, dass Sie nicht aufgenommen werden möchten.

During our events photos and/or videos may be taken which may be published in various media for the purposes of documentation and PR activities. You have the right at any time to point out to the photographer or videographer that you do not want to be photographed or filmed.
Date / h
01.12.2022 / 08:30 - 17:00
Location

Friedrich-Ebert-Stiftung
Hiroshimastrasse 17
10785 Berlin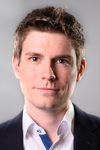 Dr. Benedikt Erforth
Wissenschaftlicher Mitarbeiter, Forschungsprogramm "Inter- und transnationale Zusammenarbeit"
E-Mail Benedikt.Erforth@idos-research.de
Telefon + 49 (0)228 94927-166